Author Bio Adrienne
Woods was born and raised in South Africa, where she still lives with her husband and two beautiful little girls. She always knew she was going to be a writer, but it only started to really happen about four years ago. In her free time―if she gets any because moms don't really have free time―she loves to spend it with friends, whether it's a girls night out, or just watching a movie. She's a very chilled person. Her writing career started with Firebolt, book one in the Dragonian series. There will be four books in total, including a further two to three books, which will be stories that take place within the Dragonian series. Her other series, Dream Casters, will be released mid 2015. She also writes in different genres, and her woman's fiction, The Pregnancy Diaries, will be published under a pseudonym. And then, she has a paranormal series by the name of the Aswang series, which will consist of about ten novels. And if that wasn't enough, there is another series, Guardians of Monsters, which will be released in 2016.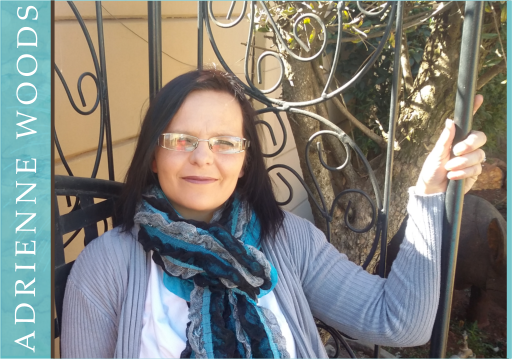 Author's Links
Book Cover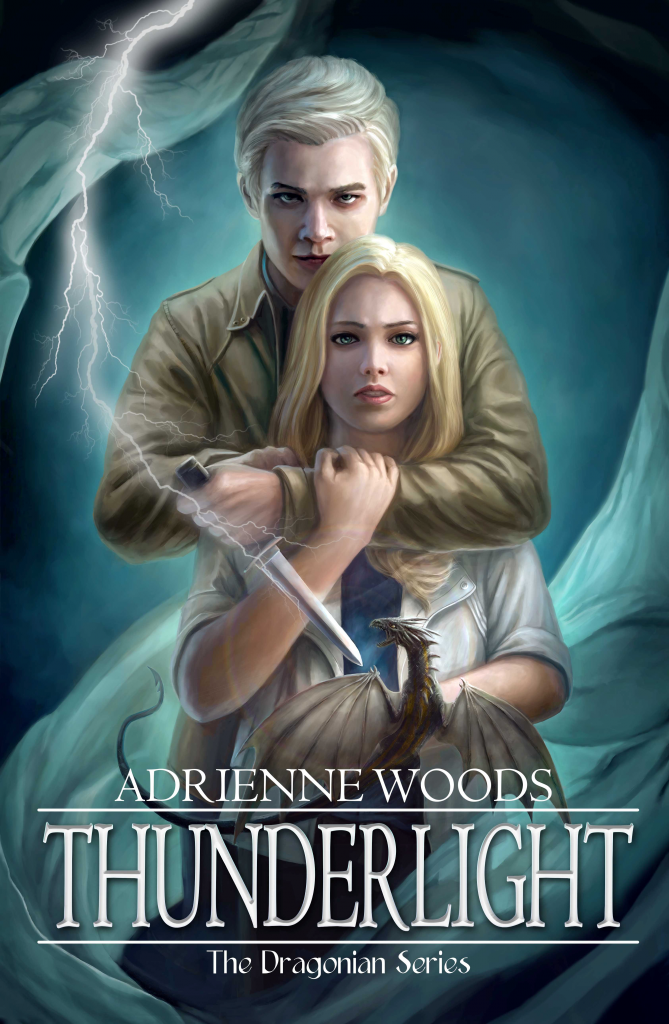 Book Details Title: Thunderlight, Book Two
Series: The Dragonian Series
Publisher: Fire Quill Publishing
Release Date: 20 November 2014
Synopsis
Vibrant, scale swathed wings… Abilities that can be harnessed by a chosen few… Dragons… All this may seem like old news, but for seventeen year-old Elena Watkins the world of Paegeia is not finished revealing all its secrets. During a summer break intended for relaxation, she discovers that her harrowing adventure to retrieve the King of Lion sword wasn't the destiny foretold by the cryptic Viden, a dragon with the ability to see a person's true fate. The words inked onto the page of the mysterious Book of Shadows remains black and Elena must return to Dragonia Academy to discover their true meaning. Upon her return to the magnificent castle she has to face a challenge of a different kind, keeping her boyfriend Lucian McKenzie, the Prince of Tith and love of her life, away from the dangerous new student, Paul Sutton. As a Wyvern, Paul has made it his mission to claim Elena as his rider but he is proving to be more perilous than at first glance. Everyone knew that Wyverns were bad news, and just as evil as the darkness that lurked inside Blake Leaf, the Rubicon forced to fight against his inner nature every day. But Elena can see a small light lurking in the darkness, a destiny still unfulfilled; to prove that Wyverns can be claimed. Will Lucian's dark secret about Wyverns and Elena's need to prove their true nature cause their love to be torn apart? And which of Elena's friends will be sacrificed this time if she is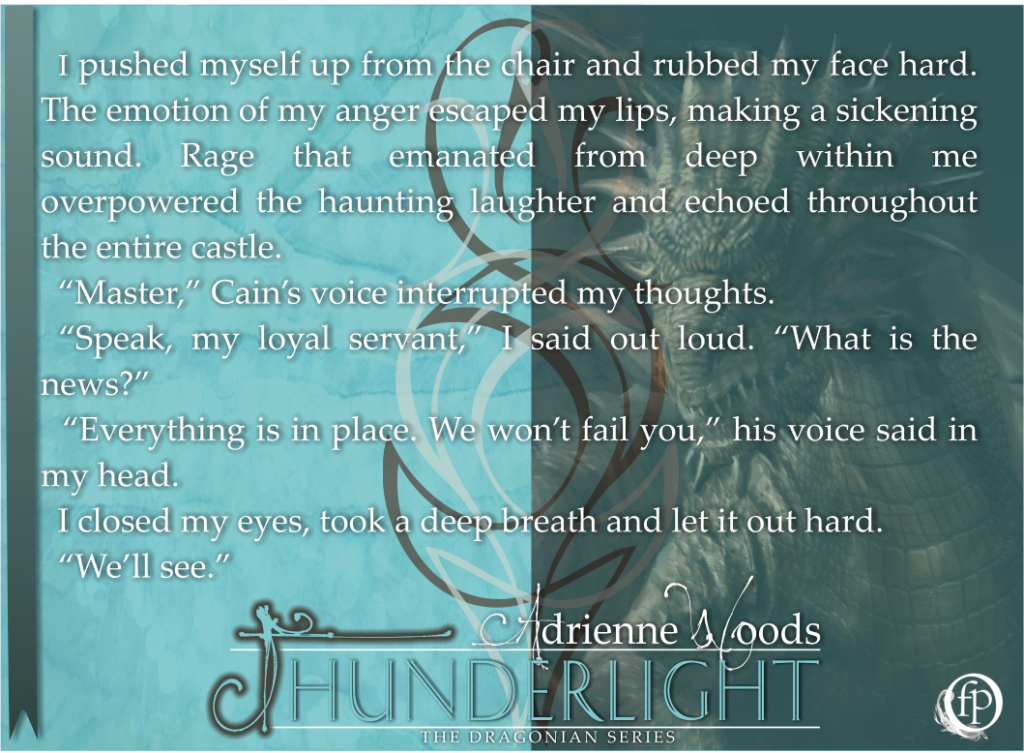 Excerpt
We took a sharp left and walked into a stadium that was located at the very top of the mountain. My knees turned to rubber as we neared. I really hated my fear of heights, and it usually kicked in at places like this. The crevice at the top of the mountain was wide open and a million stars shone in the sky. Bright lights blinded me for a second and when my vision came back millions of seats were stacked in rows, mounted against the wall. It resembled a normal football stadium, except there were no poles and as far as I could tell no floor either. VIP boxes were located at the very top of the mountain and I couldn't recall ever seeing so many people in my entire life. Two huge bells elevated in the air were stationed in opposite directions and flags of all colors were flapping around the crowd. Blue, red, black, yellow, light blue and green holographic flags hung in the air and huge big screens were located on all sides just below the VIP boxes. Somehow Sir Robert spotted Becky and George in the crowd and pointed in their direction. Lucille saw us and waved excitedly in the air. Blake was still nowhere to be found and I guessed he'd probably snuck inside one of the boxes with someone. After all, he was a famous dragon. When we finally reached them, Lucille gave me a warm hug while Isabel and Sir Robert greeted her with two kisses on each side of her face. The vibe coming from the people in the crowd was overpowering. Some had dyed their hair the same color as the team they were rooting for, while some simply had scarves and jerseys on. It was so consuming that I didn't know where to look. My eyes caught the instrument that had made the horrible racket from half an hour ago. Every other person in the crowd had one, and I finally saw the humor in them as I watched George blowing on one too. It made a hollow, low sound and I had to cover my ears as George's breath lasted for at least two minutes. The people around us gave him applause when he finally ran out of breath and Sir Robert slapped him on the back. Becky and George both had a green beetle painted on their left cheeks. "Ladies and Gentlemen, boys and girls…. Oh and dragons," a loud voice said over the sound system and the crowd went crazy. "Welcome to the two-hundred-and-fifth annual opening of the Warbel games." Fireworks went off and glittered in enormous star-bursts in the sky. I gaped at the display as it lingered for a few minutes before the sparks descended to the ground. People yelled and cheered with their flags flapping in the air as horns blew. The voice continued to speak about sponsors and the people who'd made all of this possible. It was followed by a small show I'd only seen on the TV. It was a display of Chinese dragon puppets twirling in the air. Fire erupted from the puppets and the crowd cheered again. After the show, the voice came back. "Now is the time everyone has been waiting for. I'm honored to present this year's teams. The Sapphires." A team of humans flying on their raiders and dragons flew out of a huge door that opened on the opposite side of the arena. The players all wore white and light blue uniforms, with flying goggles over their eyes and vests for protection. The man that led them did a somersault in the air and landed on his board once again; everyone just soaked up his performance and screamed for more. "That is Luke. It's a shame he plays for the Sapphire team, he is so frawesome," Sammy yelled again and I laughed at her made up word, putting freaking and awesome together. It was something she and Becky were really good at. A close up of Luke appeared on the big screen. He grinned with his goggles now resting on top of his head, and waved at the crowd. I knew his face from the poster on Sammy's bedroom wall. "Which team are we supporting?" "Duh," she pointed to Becky and George's green shirts. The name "Green Masquerades" stretched across the front and back with the outline of a dragon's head. "Go Masquerades," I said weakly. Sammy laughed at my pathetic attempt of a cheer.
Bonus Excerpt
ANGER, BETRAYAL, AND HATE turned my stomach to acid. It consumed my mind and I watched as bottles, papers and books on the desk flew off and crashed to the floor. A maid rushed to my side. She didn't say anything, but her eyes reflected fear in their watery depths. The dustpan in her hand trembled as she started to sweep up the jagged shards of glass. Rising, she began to straighten the books that had fallen to the floor in a heap. Every few seconds her eyes darted nervously in my direction as if a mere breath would make me lash out at her with my outstretched hand. I touched her face gently until my hand reached her neck, tightening slowly as my anger began to rise once again. My grip tightened around her soft, shapely neck as I lifted her up from her position at my feet until her face was level with mine. Listening carefully I heard her heart fluttering like a bird trapped inside a cage. "How did I become this way?" I spoke, giving voice to my reality softly. She just stared at me with round, brown unblinking eyes. Her eyes were sunken deep into the surface of her face and her cheek bones were sharply defined. Looking at her sullen face made me feel worse. I lifted up my other hand and struck the woman hard across her cheek. A cry left her mouth and I threw her from me as if she weighed nothing. She skidded across the floor landing in a heap against a wall of cold, unforgiving stone. If I was a dragon I would blast fire, reduce this wretched place to a pile of insignificant ashes. Two other maids, hearing the startled cry, rushed into the room. Their eyes were wide as they took in the room and the immobile heap near the far wall. "Sorry, m'lord," the older one said, her voice slightly trembling. "She's new, we will train her better." They picked up the maid who had come to and was sobbing. She clutched the side of her face, covering the huge, red handprint where I'd struck her. I nodded. The old maid knew her place well, although I still didn't care for her name, she knew where she stood. I plunged myself down onto the chair and closed my eyes. A silent roar growled inside of me lighting a fire of rage deep in my core. The girl had made it. The Rubicon saved her life, so a part of him was still fighting me. I could still see her eyes searching mine. They bore into my soul, seeking answers. How was this possible! The wall wouldn't allow any human to go to the other side. Albert's laughter echoed inside the castle; a startling reminder that good would always win. He would pay dearly for this. I would find a way, and I promised myself she wouldn't live much longer. I pushed myself up from the chair and rubbed my face hard. The emotion of my anger escaped my lips making a sickening sound. Rage that emanated from deep within me overpowered the haunting laughter and echoed throughout the entire castle. "Master," Cain's voice interrupted my thoughts. "Speak, my loyal servant," I said out loud. "What is the news?" "Everything is in place. We won't fail you," his voice said in my head. I closed my eyes, took a deep breath and let it out hard. "We'll see."
Proudly brought to you by